Via CollegeCandy:
For the last few months, every Monday I've highlighted a star who I believe epitomizes style, whether because she takes risks and sets trends, or because she puts together simple ensembles that perfectly highlight her assets. In honor of the new year, I thought we should take a trip down fashion memory lane and see some of 2008's best dressed stars. These ladies are all style icons of our time for different reasons and I'd jump at the opportunity to invade their closets any day. (To see more of these ladies' perfect fashion choices, click on their pictures!)
1. Anne Hathaway:

Anne's a new one on best dressed lists this year; in the past she was never really a stand out when it came to fashion/style, but ever since her break up with that loser bf of hers, she's been shining as bright as can be. Anne makes fashion choices that are edgy yet classic and the gir knows how to play up her beauty. She's been a great example for women all over the globe that you can come out of a bad relationship better than before, and for that alone she gets major props.
2. Rihanna:

Rihanna is probably the edgiest star on my list. She has a style that's all her own and she owns it. Even her edgy hair cut has been an inspiration this year. She wears bright colors, interesting cuts, and always looks smokin'. There's a reason Rihanna was the first person I chose to be a Style Idol; she tells young women that it's possible to play up your personal, unique style, to make it look fabulous and to have fun doing it.
3. Leighton Meester: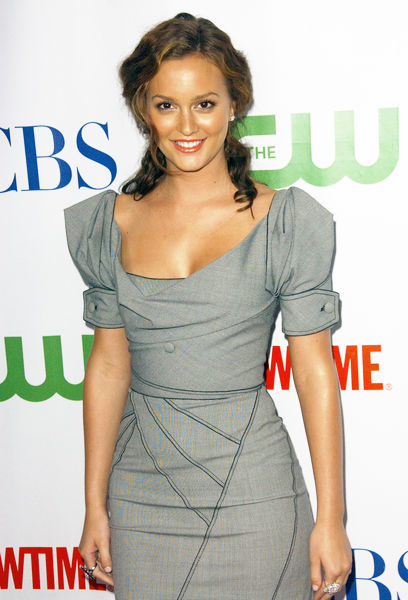 Leighton is another new comer on the fashion scene, but she's come in with a bang. Known for her preppy Upper East Side look on Gossip Girl, on the red carpet and out & about, Leighton has a fun, flirty style that utilizes classic designers but puts a young & modern twist on their classic styles. Leighton is a gorgeous gal who knows just how to play up her fresh-faced good looks and her beautiful body.

4. Michelle Obama:

This has been a huge year for politics and for the Obamas and Michelle Obama has been in the epicenter of that, not only for her devotion to her family and her husband's campaign and her calm and cool demeanor, but also for her keen fashion sense. She's been touted as the Jackie O of our generation and what she plans to wear on inauguration night is the talk of the town. There is no denying that she consistently looks put-together and stylish, but also professional and well-suited to be the President's wife. She's also won praise for the fact that many of her fashion choices are in an affordable price range and easily accessible to the average American woman. I must admit that I, too, am eager to see what she dons on January 20th.
5. Heidi Klum:

Last but not least is Heidi Klum. Though she hasn't been on my Style Idol list (yet), she is constantly photographed looking absolutely gorgeous and glam. Heidi not only has an amazing body for anyone, let alone a mom of 3 (!), she's got a look about her that is stunning, but has a girl-next-door air that still makes her likable; she is the woman women want to be. She comes across as fun and funny, yet she always looks polished and stylish. It's no wonder she hosts one of the top fashion shows on television; her personal style, whether in jeans and a tank or a gorgeous John Galliano gown, is one us mere mortals can only hope to obtain.
Who do you think was best dressed this year?
Check out more style posts from our fabulous friends at CollegeCandy.